Georgia Certified Restoration Experts
Commercial & Home Fire Damage Service in Southern Georgia
At A-1 Cleaning & Restoration we understand a fire at your home or business can be devastating and leave you feeling overwhelmed and unsure of what steps to take next. We work closely with your insurance company to make sure that the fire and smoke damage to your property is accurately addressed and remediated in a timely manner. When facing the cleanup of your property after a fire it is important to hire a company you can rely on, and with our fourteen years of experience A-1 Cleaning & Restoration is ready to assist you 24/7!
We will inspect your property and provide you with a free estimate for fire, smoke, or water damage.
We utilize Xactimate, the most widely accepted estimating software, to provide our customers and their insurance providers with detailed documentation of the damage to their property.
Given the severity of the fire it may be required to remove your contents and store them in a storage unit onsite while the structural cleaning and repairs take place.
A-1 will arrange for a storage unit to be delivered to your property and will take care of inventorying salvageable and unsalvageable content, packing, and moving items from damaged areas to the storage unit.
Fire and soot can cause noticeable cosmetic damage, but it can also pollute the air with strong odor and harmful particles. We employ various methods of cleaning to restore your property's air quality and disinfect surface areas and content of soot.
Air Quality – We begin filtering the existing air in the damaged areas through air scrubbers which contain HEPA filters capable of removing 99.99% of micron particles before releasing the clean air back into the area. This equipment will run throughout the entire cleaning process continuously improving the air quality and odor.
Removal of Unsalvageable Material
At times all material can't be saved and any unsavable cabinetry, drywall, flooring, trim, etc. would be inventoried and disposed of by our cleaning technicians before the structural cleaning begins.
Cleaning & Odor Counteractant
Once all unsalvageable materials have been removed we can begin the cleaning process. If your property has a central heat and air system installed we will begin by cleaning your ductwork system. This includes the removal and cleaning of registers as well as the ductwork system itself. Next, we dry wipe all surface areas with a chem-sponge. This is a specialized rubber sponge that traps particles and prevents streaking which allows for efficient cleaning of walls and ceilings. After a dry wipe is complete, we clean all surface areas with a degreaser and odor counteractant.
Closing Odor Treatment
Once all surface areas have been properly sanitized we will deodorize the area with an odor counteractant via heavy fogging which will remove any lingering odor.
When your personal belongings are damaged in a fire our goal is to make it as easy as possible to have your items cleaned and returned to you at the appropriate time in your restoration project.
Textiles & Electronics
A-1 Cleaning & Restoration works with CRDN, an established content cleaning company, to provide a range of textile and electronic restoration services. CRDN provides an immediate need service which can return preselected items within 24 hours, a detailed inventory of cleaned and damaged items, and secure storage until you are ready for your belongings to be returned.
All Other Content
Our technicians are trained to perform onsite content cleaning for large furniture items and other miscellaneous objects. In the case that your belongings must be packed out to complete cleaning or repairs A-1 will inventory your items onsite, pack and remove them to our warehouse, clean them, and schedule a return delivery at your convenience.
We are certified through the Institute of Inspection Cleaning and Restoration Certification (IICRC) and we provide unmatched service for residential and commercial properties throughout many counties in Southeastern GA.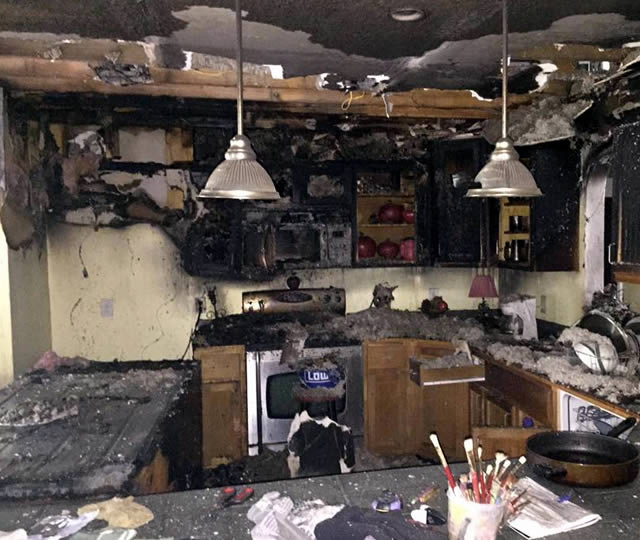 Call 912-449-6307 for a free estimate
for your residential or commercial property!